'Tis the season for gift-giving… And you can be a generous gift-giver without hurting your wallet! Not just because "it's the thought that counts" (that's when you arrive late with a bottle of something from the nearest 7-11), but because thoughtful homemade gifts show your appreciation for the intended receiver. You didn't just throw money at it, you spend your valuable time crafting something just for them.
On top of that, an original present crafted with care beats all the pricey and extravagant stuff that will only be stored somewhere anyway.
The beauty of crafting a gift for someone is that you can personalize and incorporate his/her favorite color, style, or design. Additionally, they will remember you every time they use or see the present you personally made.
So, without further ado, let's get started! Here are the homemade holiday gift ideas you can make from scratch.
1. Skillet Handle Cover
2. Cool DIY Bookmark
3. Chandelier Birdhouse and Planter
4. Garden Markers
5. Cinnamon Vanilla Body Scrub
6. Printable Cards
7. Hand Warmers
8. Bath Bombs
1. A Holiday Gift for Home Chefs: Pan or Skillet Handle Cover
When preparing a full meal or a holiday feast, things can get pretty heated in the kitchen; not just the pan itself, but also the pan handle.
While most home cooks will grab the first tea-towel they see, it's not ideal; the end of the towel flutters around and gets dipped in food or (if they're cooking with gas) the towel might touch the flame and ruin all those nice dinner plans.
Enter these nifty panhandle tools anyone with sewing skills can make at home. So Sew Easy created a full tutorial with detailed pictures… what can go wrong?
If you know how to sew and you need a gift for someone who loves cooking, look no more. Are you up for the challenge?
From: So Sew Easy
2. Homemade Gifts for Bookworms: Cool DIY Bookmark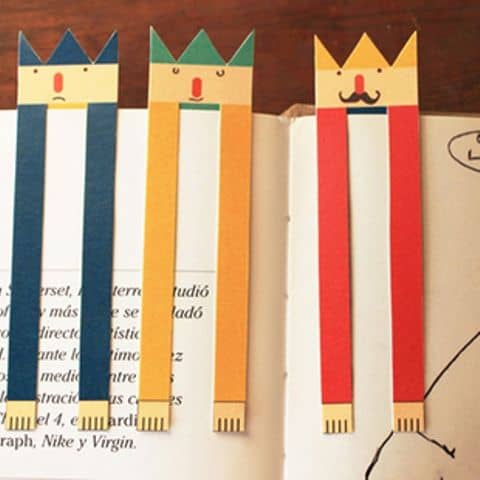 Sudarshan at Homesthetics really went the extra mile for this one: they collected 73 (!) very different (but all very cool) bookmarks you can make at home.
Even though more and more people are turning to Kindle, e-readers or audiobooks, almost every reading enthusiast out there still prefers the woody smell of a newly printed book – or (even better) the touch and feel of a second-hand or library book that has been devoured by many people before them.
And what better to go with a good book, than a bookmark made just for them?
From popsicles and cute little monsters for kids over classic pompons and butterflies to artsy coffee and jewellery-turned-bookmark projects, there's something for everyone.
Some are full craft projects for lazy Sundays, while other may require less than a minute to put together (if you have the materials at home… often including a paperclip).
If you have bookworm friends or family members, for sure they're going to love this! Isn't it stirring when someone supports your hobby?
From: Homesthetics
3. DIY Chandelier Birdhouse and Planter
Got a buddy who owns birds or who wants to attract more birds to their garden? This DIY birdhouse planter is a perfect gift! It serves three purposes—a planter, a birdhouse, and a garden display.
Start with an old chandelier; if you don't have one lying around, surely someone you know or some stranger on Craigslist has one you can have! The instructions on Birds & Blooms come with a tutorial video.
From: Birds and Blooms
4. Homemade Gifts for Gardeners: Garden Markers

While there are many ways to craft garden markers, painted rocks are fun AND extremely durable!
It can be funny to think of gifting someone a rock, but a true-blood gardener will appreciate and see the value of something that will help them remember where they planted what. You know exactly what I mean: "I'm sure I'll remember what I planted here" happened to all of us, hasn't it?
Painted stones can serve as actual garden markers for their plants or can be just as beautiful as backyard decorations.
From: DIY & Crafts
5. A Monthly Surprise for a Loved One: 12 Daytz of Christmas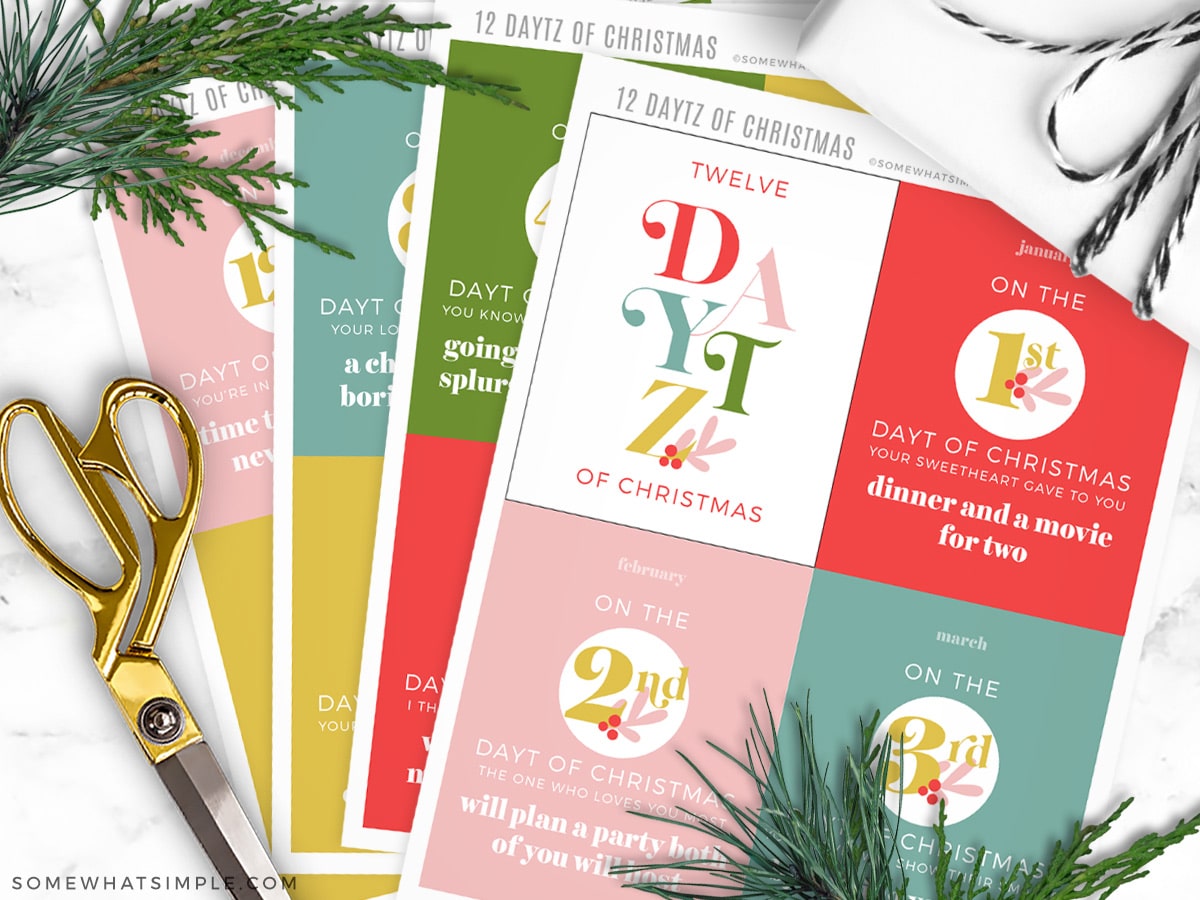 Want to really surprise your spouse, or maybe a good friend or family member?
Stephanie of Somewhat Simple created 12 cards (representing the 12 months of the year) and called it 12 Daytz of Christmas. In each card, she described what she and her husband would do for their monthly date night. All that was left to do was find a sitter!
Such an impressive idea to get out of a rut and keep the love burning!
You can customize the intention and message according to whom you will give it to. For instance, you can put empowering quotes or good reminders for your relatives or friends.
You also get to choose the budget, card style, and of course the dates (or other activities if it's "just a friend")… the link below will give you a ton of ideas to get started!
From: Somewhat Simple
6. Home-Made and Upcycled Hand Warmers
Hand warmers don't have to be boring! You can easily customize a design according to the personality of the receiver.
Homesteading.com has an incredible collections of tutorials that you can use as inspiration.
Handwarmers in different materials (fleece, flanel, wool), new or from recycled materials (sweatshirts or even old socks), with different shapes (hearts, monograms), with essential oils, in very different styles,..
We're partial to the super cool Star Wars-themed hand warmers made from an old T-shirt!
Check the website to stimulate the creative genius in you (even if you think you don't have it).
From: Homesteading
7. Bath Bombs
The secret to a soft and supple skin without having to use a moisturizer? Bath bombs!
There's a buzz going around saying bath bombs contain toxic chemicals so many people prefer to not buy one… However, you can absolutely make some using organic ingredients to guarantee that it is safe.
The ingredients are super simple; apart from the bath bomb molds (that you can buy on Amazon in all shapes and sizes) and maybe essential oils, you might have all ingredients at home already.
You can make a batch and give one friend a collection of bath bombs… or you can get creative and have one customized and personalized bath bomb for every family member, colleague, or member of your friend group or local community.
From: A Beautiful Mess
Bath bombs work really well in combination with the next homemade gift idea…
8. Cinnamon Vanilla Body Scrub
This aromatic body scrub is exactly what every woman needs on self-care day.
Our skin deserves so much love and attention as it works so hard to protect us from any external harmful elements.
Besides, it's fun to experiment with different flavors, you don't need to stick to cinnamon and vanilla only.
And if you make an extra batch, you can keep some for yourself and reward yourself for all that exhausting making-gifts-from-scratch!
From: Food Renegade