By treating your skin with love and care, you can have absolutely glowing, radiant skin. The facial masks that we suggest here are for all skin types, as we'll focus on mild, natural ingredients that will simply make your skin shine.
---
Table of Content
Springtime Glow
Summertime Bliss
Autumn Coziness
Winter Protection
Natural DIY Face Masks for Any Time of the Year
---
Springtime Glow
After experiencing the cold, dry winter months, there's nothing better than stepping out into the sunshine and feeling our skin glow. So after the dry cold winter months, often endured with indoor heating of some sort, we're probably all looking for some moisture and lift for our skin.
It's wonderful to prepare our skin for the warmer summer months to come when perhaps we'll be slathering on some kind of sun protection. So why not start with a soothing brown sugar mask to nourish and hydrate your skin. This mask couldn't be easier, and you'll save so much money by simply making it yourself, so let's dive in.
In a bowl, add ½ cup each of brown sugar and honey plus 1 tablespoon of room-temperature coconut oil (better if it's room-temperature liquid and not solid). Mix well and then apply to your face, avoiding the eye area. If you'd like, you can massage the mixture around  in small circular movements to exfoliate dry, dead skin. Leave the mask on for about 15 minutes, then rinse.
You'll feel refreshed, smell divine and notice a lovely fresh glow on your skin.
Summertime Bliss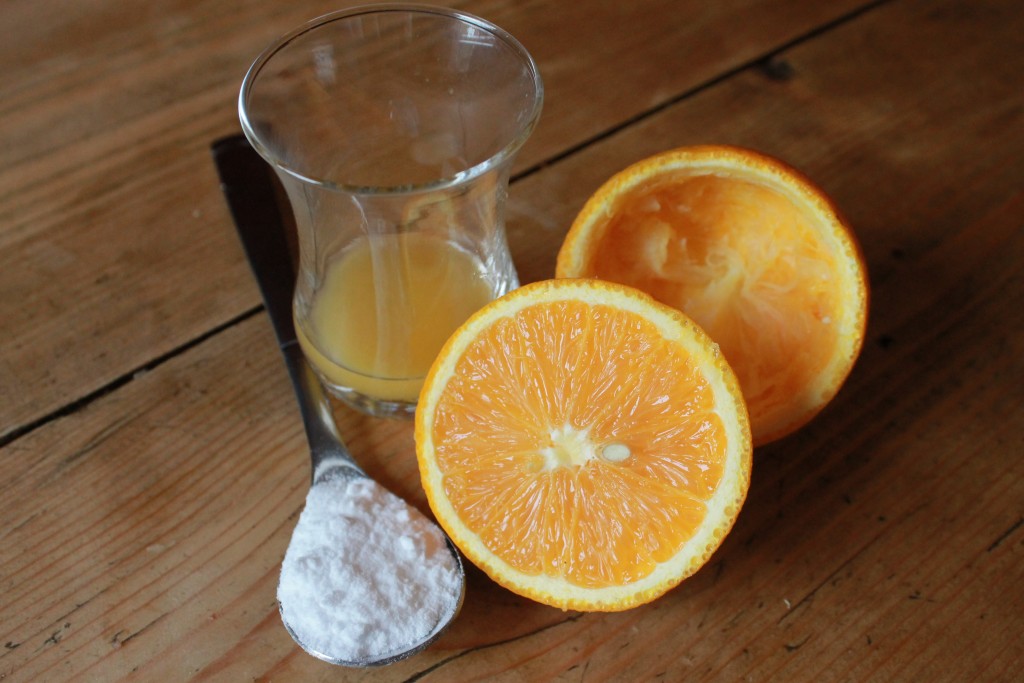 As summer rolls around, perhaps we all have a bit of color in our cheeks and are ready for strappy dresses, sandals and fresh natural faces. It's time to shine and show off flawless skin, as by now, we've all completely shed all those chillier weather hats and scarves.
To launch ourselves into summer, let's try a refreshing mask, made from oranges — great for acne-prone and oily skin because of the orange's medium acidity. Oranges are also chockfull of vitamins C and E, both great for minimizing wrinkles and refreshing tired skin.
Take one tablespoon of each freshly-squeezed orange juice and baking soda and mix together in a small bowl. Apply in a thin layer on your face, avoiding too close to the eyes. Again, if you'd like a bit of exfoliation, massage in small circular movements. Leave on for about 15 minutes, then rinse off with water.
Your face will feel revitalized, alive and shimmer with a lovely glow.
Autumn Coziness
What better way to get your skin ready for the chillier dry months than to seal in some of that beautiful summertime moisture. Perhaps you've got a lovely tan or a bit of highlights in your hair from the warmer summer months. With a gorgeous soothing facial mask, you'll be ready for the falling leaves and cool breezes of autumn.
On your skin, bananas work as wonderful astringents and honey and sour cream work like a conditioner, adding moisture and sealing it in. In a bowl, try mixing ½ of a banana (the other half, you can toss in a smoothie!), two tablespoons sour cream and one tablespoon honey. Mash all of the ingredients together and smooth over face, avoiding the eye area. Leave on for about 15 minutes, then rinse away with water.
Your skin will be left feeling soft, tender and fresh — ready to take on any cool wind or autumn rain.
Winter Protection
With the indoor heat from radiators, wood-burning stoves or central heating, you'll want to do some deep-skin moisturizing for your face. A great idea is to use avocado, as it's so rich in Vitamins A and E, the two vitamins responsible for skin moisturization. Avocados can also help with reducing inflammation and healing acne.
Cut your avocado in half and eat one half and put the other half in a bowl along with ¼ cup of thick plain Greek yogurt and one tablespoon of honey. Mix well and then apply on your face, taking care to avoid the eye are. Leave the mixture on for about 20 minutes, and then rinse off with water.
It's that easy, and your skin will feel wonderfully soft and nourished.
Natural DIY Face Masks for Any Time of the Year
If you'd like to explore more delicious face masks for any time of the year, take a look at this site which goes through a bunch of lovely perfect homemade face masks.
If you have some natural DIY face masks that you'd enjoy sharing, we'd love to hear about them in the comments below.