Fall (or Autumn) is the transition between summer and winter which brings with it, cooler evenings and shorter days. It is a time to enjoy log fires, hot chocolate and pumpkin spice (on absolutely everything).
Oh, and let's not forget that cozy fall feeling. Yes, summer is beautiful, but nothing beats the stunning and warm colors of fall.
Holding Space for End Goals
As picturesque as fall can be, it is also a time when a lot of people start experiencing fall anxiety as the end of the year looms.
We ask ourselves, "Have I accomplished all I have set out to do this year?" Or, "Am I up to date with all that needs to be done around here?" And as it is good to ask ourselves these questions, we also need to ask ourselves, "Have I taken care of ME enough this year?"
Plus… as the days are getting shorter and in many places, we're getting less sun – some of us are faced with the first signs of winter depression.
Taking Care of You while Experimenting with Natural Ingredients
So, while you take the time to prepare your homestead for winter, remember to also make time to be kind to you. Need a little help? Well, here are some health and beauty experiments for you to try.
1. Keep it clean with a homemade hand sanitizer
With the colder months comes back to school or work, so what's better than a hand sanitizer to keep your skin clean and fresh? This DIY essential oil sanitizer can be used topically for not only the hands, but also the feet, back of the neck, etc.
→ Instructions to make homemade essential oil hand sanitizer by Roots & Boots
2. Nutritious, healthy homemade gummy bears
Rather than buying the store-bought gummy bears, why not make your own nutritious gummy bears from scratch? You'll know exactly what's in them and you can play around with different flavors.
You just need a few ingredients and a silicone gummy bear form and you're good to go!
→ Instructions to make homemade delicious gummy bears at Homestead Wishing
3. Luxurious easy-to-make vitamin C serum
What a luxury to spread a moisturizing vitamin C serum over your face… All that luxury without the ludicrous cost. It's easy peasy to make and keep in a lovely amber-colored bottle in your bathroom for a bit of face nourishment before bed.
→ Instructions to prepare easy peasy vitamin C face serum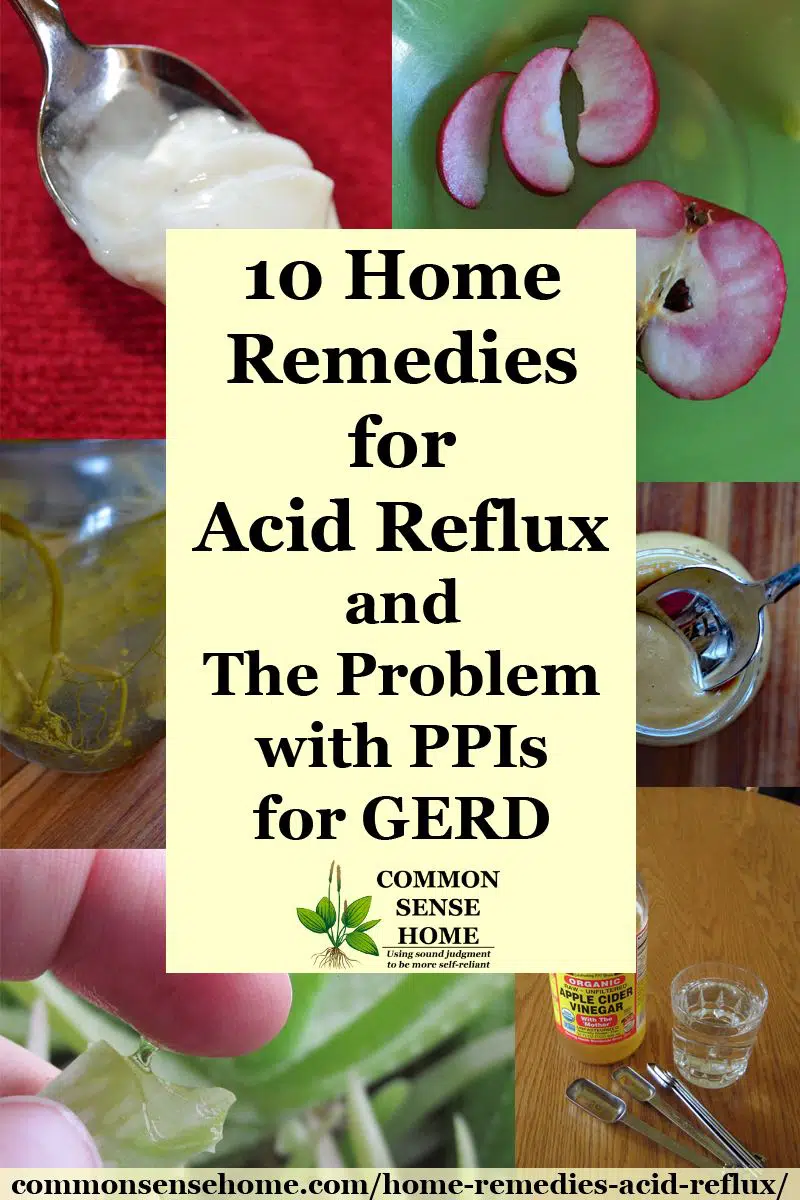 4. Soothe that acid reflux with a DIY essential oil blend
When acidic digestive juices in the stomach back up into the esophagus, you often feel a painful burning heartburn, otherwise known as acid reflux.
→ This article outlines different remedies for acid reflux you can mix up at home… as well as ways to avoid acid reflux and associated ailments in the first place!
5. Calm that cold with a comforting chest rub
With the coming fall, the temperatures often go up and down, sometimes kickstarting a respiratory cold.
For some relief, try a chest rub, made from among other soothing ingredients: essential oils, crushed eucalyptus leaves, beeswax and Vitamin E oil. This Joybilee Farm recipe is based on beeswax, known for its natural moisturizing, protective, and antimicrobial properties.
→ Instructions to make a eucalyptus leaf chest rub for a cough and cold relief
6. Enjoy a heavenly night's sleep with this sweet warm beverage
"Golden Milk" has been around for many centuries: in its foundation, it's milk (often almond or soy milk) with tumeric.
This variation on Golden Milk is a spicy sweet warm milk beverage to help you to get a better night's sleep. The nutmeg, cardamom and ginger will spruce up your kitchen with a heavenly fall aroma. With this hot mug of steaming delight, you'll surely fall off to sleep with pure ease.
→ Instructions for a heavenly spiced milk brew for sleep support
7. A delicious cup of de-stressing herbal chai tea
Self-care includes so many things, but one of the most important is supporting our nervous systems during times of stress.
To help your body's stress response, these adaptogenic herbs (herbs that support the body's natural ability to deal with stress) help balance stress hormones, promote sleep and boost immune function. Try a cup of this tea before bed and see if your stress levels don't ease up a bit.
→ Instructions to steam up a cup of stress-relieving chai tea
8. A natural oatmeal-based gorgeous face wash
Simple to make with added aromatherapy benefits, this face wash will feel delightful on your skin. Made with oatmeal, honey and dried rose petals, your face will feel luxuriously smooth, toned and hydrated. Can be stored for up to two months in a sealed waterproof jar.
→ Instructions to mix up a hydrating rose petal moisturising face wash
Make sure to leave comments or questions below to let us know what you do to jump into the fall months naturally.