2014 was a year of firsts – but without a doubt, the best experience we had that year was our first olive harvest – we learned so much from it! Of course every time we got to travel to Matarranya was very special. Coming "home" to the view of the Els Sports mountains was amazing time and time again, finding all kinds of different vegetation and animal traces on our finca was more than interesting, and we had a lot of fun with the almond harvest… but the olive harvest is a stand-out memory.
Our olives are Empeltre olives. They can be used both for eating and pressing olive oil; most people around here leave them on the trees until they're nicely ripe and black. Most presses in the neighbourhood belong to a "cooperativa" – where members can go and sell their olives, bring them in exchange for the oil, or sometimes a combination of both. Each cooperativa has a date for bringing the olives in and sets a price for them; that year we could bring them starting December 9th, which was just after a long weekend here in Spain.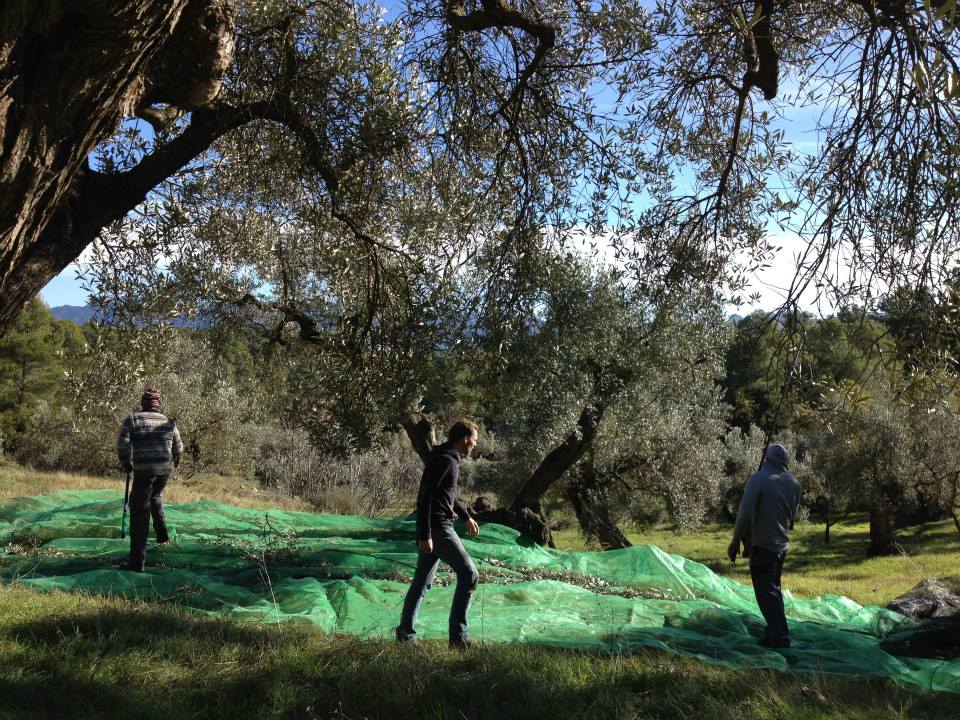 Axel set to work with 2 friends. On the first morning, they bought nets and sticks from the cooperativa in Cretas, and borrowed big crates to put the olives in. To collect the olives, you have to hit the branches with the sticks, so the olives fall on the ground into the nets. Then, you gather all the olives into the crates (while leaving out the bigger branches).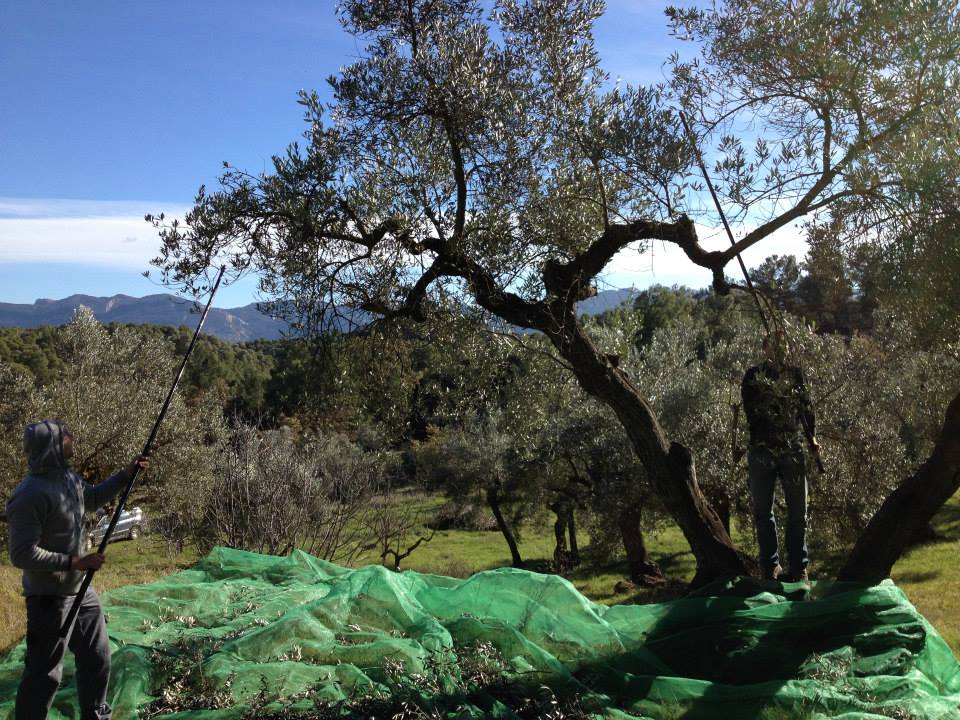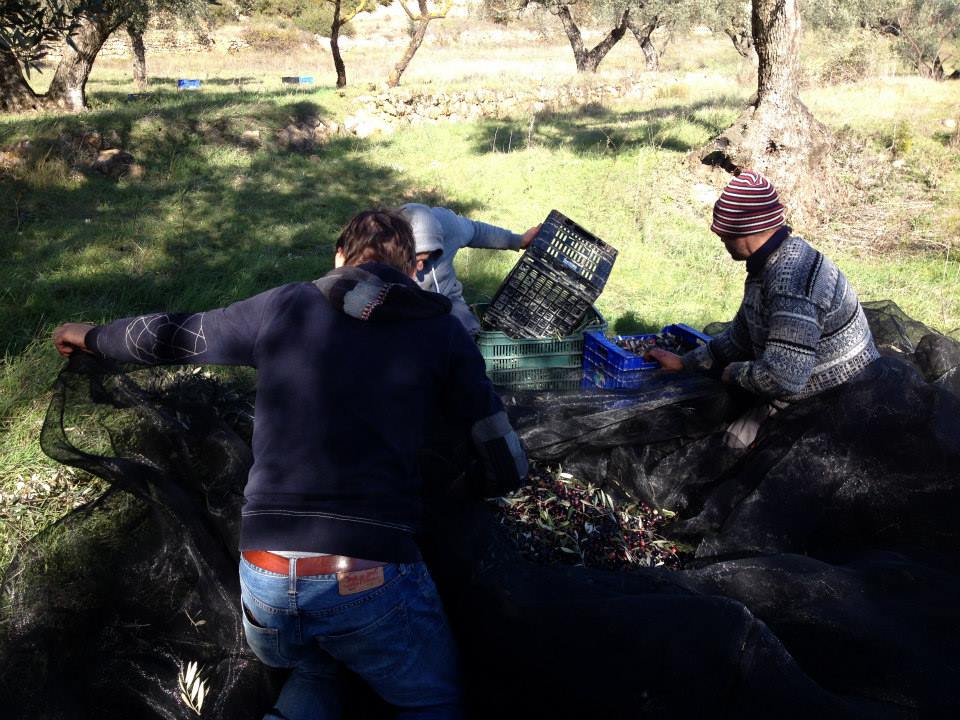 We have about 45 olive trees on our land, which took the 3 men one and a half days of work to harvest. At the end of the second day, they took all the crates to Manolito, who manages the cooperativa in the village of Lledo. The following day, we were able to go and pick up 4 big barrels of olive oil (about 100 litres).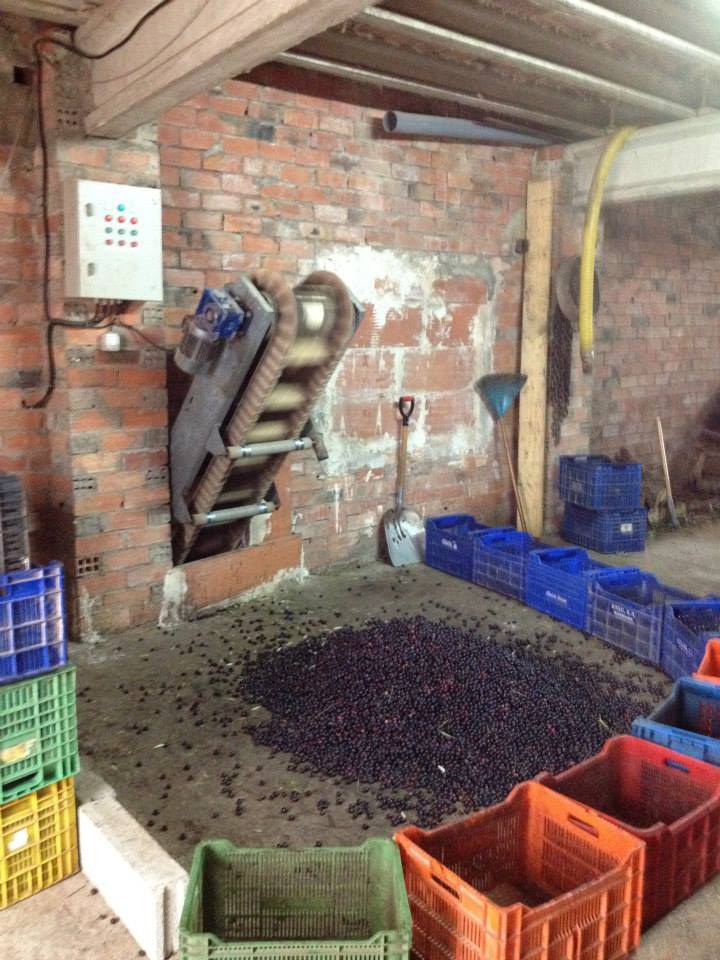 I posted some pictures of the olive oil pressing on the Mas del Encanto Facebook page some time ago.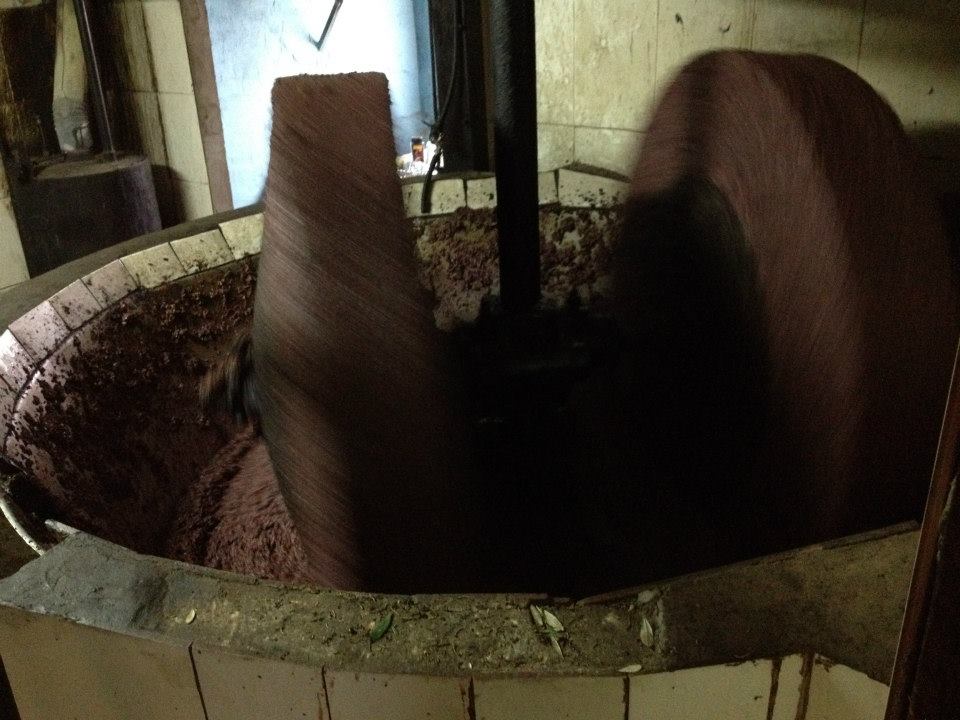 Delivering the olives at the Cooperativa
In the background, you see the conveyor belt on which the olives are being separated from the leaves and branches
The taste of our olive oil is excellent. It's cold-pressed virgin oil, and since we don't spray our trees (and neither do most of the people who bring their olives to Manolito), it's probably the healthiest olive oil I've ever had. You can really taste the olives, and it's excellent with my home made tomato bread!
Our second year of olive oil production taught us a really important lesson. You can read about that, and learn how we cure olives for eating here.